Register on Meetup!

Register on Meetup!
Intro to Code Club - Wednesday 5th October
This month, LCD regular and organizer of the Kotlin Yorkshire Meetup Group Andy Bowes will be running a session based on another of his programming interests, Code Club.
In his words:
Code Club is a nationwide network of volunteers who provide afterschool coding clubs for children aged between 9 & 11. In this month's Code Dojo we will find out more about Code Club and get a chance to go back to school & try some of the projects that teach coding. The projects will use Scratch to create games and will also provide an opportunity to program the new BBC micro:bit, a computer that can fit into the palm of your hand.
Doors are open from 18:00, pizza will arrive around 18:15, and we'll get started on the coding at 18:45.
This night is suitable for any level of experience, but you do need to have some knowledge of programming.
We'll finish up around 21:00, and head to Mr Foleys afterwards for a refreshing ale or two.
Please register on meetup if you'd like to attend.
Hope to see you there!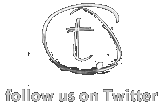 Callcredit Information Group, One Park Lane, LS3 1EP
It's the big grey/glass building at the corner of Park Lane, just off the A58. The find us page has more information (see 'head office' ).