Register on Meetup!

Register on Meetup!
Code Wars - Wednesday 7th Feb
This month we're having a go at Codewars, a site which lets you pit yourself against yourself or others by completing increasingly harder coding challenges. All in a friendly, learning-oriented way of course!
Codewars is one of the new generation of coding challenge sites, making good use of social interaction and user-generated problems to provide a great learning/coding challenge experience. Using an online IDE supporting a large range of languages, you can increase your rank by solving a wide range of problems, and also gain honour by completing challenges, beta testing problems, and even writing your own kata to be used on the site.
It will help if you register in advance, but if you could try and avoid completing problems in advance that will make things easier. Please put your clan as 'Leeds Code Dojo'. If you've already registered, don't worry we can make it work.
We're relying on the Internet for this one so you might want to work out how to enable your phone's wifi hotspot, just in case..
Doors are open from 18:00, pizza will arrive around 18:15, and we'll get started on the coding at 18:30. This night is suitable for any level of experience, but you do need to have some knowledge of programming. We'll finish up around 21:00, and anyone that's interested can head to Mr Foleys for a refreshing ale or two.
Please register on meetup if you'd like to attend.
Hope to see you there!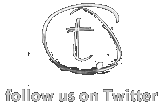 Callcredit Information Group, One Park Lane, LS3 1EP
It's the big grey/glass building at the corner of Park Lane, just off the A58. The find us page has more information (see 'head office' ).