Register on Meetup!

Register on Meetup!
Try a Language: Rust - Wednesday 6th Sept
This month, Adam Hodgen will guide us through the Rust language, with some practical exercises designed to teach you the basics of the language. In Adam's words:
Rust is a systems programming language developed by Mozilla. It is designed to be a "safe, concurrent, programming language", and aims to support multiple platforms, including Linux, Windows, and embedded systems.
Rust's idea of safety is an extremely central aspect of the language, and influences all aspects of building systems with Rust. This is accomplished via a very powerful type and memory management system, which guarantees at compile time that your code is memory safe, and has no data races, null pointers, or use-after-free errors.
We'll learn some of the basics of Rust, including data handling, concurrency, and data safety.
If possible, install Rust before the session. Rustup is the official method, so give that a go, and let me know if you have any problems. If you don't have a laptop we'll pair you up with someone that does.
Doors are open from 18:00, pizza will arrive around 18:15, and we'll get started on the coding around 18:30. This night is suitable for any level of experience, but you do need to have some knowledge of programming. We'll finish up around 21:00, and head to Mr Foleys for a refreshing ale or two.
Please register on meetup if you'd like to attend.
Hope to see you there!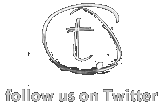 Callcredit Information Group, One Park Lane, LS3 1EP
It's the big grey/glass building at the corner of Park Lane, just off the A58. The find us page has more information (see 'head office' ).