Register on Meetup!

Register on Meetup!
Mining for BrassBitCoin - Wednesday 7th March
Everyone knows that Yorkshire has everything. However, it doesn't have it's own currency. So its time to put that right, as we build and mine our first Yorkshire cryptocurrency - the BrassBitCoin!
Utilising leading-edge Blockchain technology, LCD benefactor and cryptocurrency expert* Adam Pridmore will guide us through the process of defining and then mining for our very own digital currency.
* (Relatively speaking. I think he read an article on it once.)
And if that wasn't enough, you'll get to keep any of the priceless (or possibly worthless) coins mined!
Doors are open from 18:00 with pizza arriving shortly after, and we'll get started on the coding at 18:30. This night is suitable for any level of experience, but you do need to have some knowledge of programming. We'll finish up around 21:00, and anyone that's interested can head to Mr Foleys for a refreshing ale or two.
Please register on meetup if you'd like to attend.
Hope to see you there!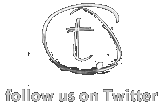 Callcredit Information Group, One Park Lane, LS3 1EP
It's the big grey/glass building at the corner of Park Lane, just off the A58. The find us page has more information (see 'head office' ).