Register on Meetup!

Register on Meetup!
The Gilded Rose Refactoring Challenge - Wednesday 1st March
This month we'll be getting into some good old-fasioned Refactoring, that very important but often-neglected part of programming!
Refactoring is changing the structure of code without changing the external functionality, usually to improve the design and make it more maintainable. It's an important part of coding in general, and a critical step in practices such as TDD, but sometimes fails to get the focus it deserves.
In this session we'll have a brief overview of the whys and wherefores of refactoring, then you'll be provided with a rather unpleasantly coded solution and given the task of refactoring it into a beautifully-designed masterpiece of Object Oriented/Functional/Whatever code. Prizes for the winning refactorers!*
* Winners chosen almost entirely at random. Prizes will have little to no value, monetary or otherwise.
The source solution is available in almost every conceivable language - check Emily Bache's Gilded Rose github page for the full list and source. If you can get your favoured version compiling locally beforehand, all the better. Ideally you'll want some way of testing the solution as well - there's a basic unit test included in the solutions, so see if you can get that running. If you can't do that, don't worry, we'll sort it on the night.
Doors are open from 18:00, pizza will arrive around 18:15, and we'll get started on the coding at 18:45. This night is suitable for any level of experience, but you do need to have some knowledge of programming. We'll finish up around 21:00, and head to Mr Foleys afterwards for a refreshing ale or two.
Please register on meetup if you'd like to attend.
Hope to see you there!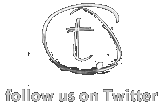 Callcredit Information Group, One Park Lane, LS3 1EP
It's the big grey/glass building at the corner of Park Lane, just off the A58. The find us page has more information (see 'head office' ).