Register on Meetup!

Register on Meetup!
Coding Deathmatch: TDD vs Hacking - Wednesday 5th April
Some people claim Test Driven Development is the best thing since Lisp, others think it's about as useful as Microsoft Silverlight - but who's right? In this fight to the blue screen of death, we'll find out once and for all!*
We'll split you into roughly even groups of TDD proponents and TDD haters, and get you to code solutions using your preferred process (and language). At the end of it all, we'll use a complex Deep Learning-based analysis to decide which solutions are better, based on numerous industry-standard measures of coding excellence. That, or I'll just decide which ones look best..
* No actual conclusions should be drawn from the results of this 'experiment'.
Doors are open from 18:00, pizza will arrive around 18:15, and we'll get started on the coding at 18:45. This night is suitable for any level of experience, but you do need to have some knowledge of programming. If you can, bring a laptop with your choice of language and unit testing framework ready for action. We'll finish up around 21:00, and head to Mr Foleys afterwards for a refreshing ale or two.
Please register on meetup if you'd like to attend.
Hope to see you there!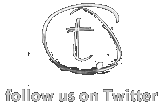 Callcredit Information Group, One Park Lane, LS3 1EP
It's the big grey/glass building at the corner of Park Lane, just off the A58. The find us page has more information (see 'head office' ).