Register on Meetup!

Register on Meetup!
Strong Pair Programming - Wednesday 1st August
Are you still doing that old weak pair programming style? Are you often sat there watching someone code, telling people that they have a typo, or that they have missed a semi colon?
At the next Leeds Code Dojo you get the chance to pair up and try your hand at STRONG pair programming, guided by LCD regular James Pittendreigh.
The key principle is:
"For an idea to go from your head into the computer, it MUST go through someone else's hands"
We'll be seeing how far we get by pairing up and completing a kata.
At the end of the night we'll comparing solutions and experiences, and decide whether Strong Pair Programming is here to stay, or to be chucked in the ideas bin with the Singleton pattern and Hungarian notation.
Doors are open from 18:00 with pizza arriving shortly after, and we'll get started on the coding at 18:30. This night is suitable for any level of experience, but you do need to have some knowledge of programming. We'll finish up around 21:00, and anyone that's interested can head to Mr Foleys for a refreshing ale or two.
Please register on meetup if you'd like to attend.
Hope to see you there!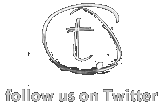 Callcredit Information Group, One Park Lane, LS3 1EP
It's the big grey/glass building at the corner of Park Lane, just off the A58. The find us page has more information (see 'head office' ).