Register on Meetup!

Register on Meetup!
Coding Deathmatch: Static vs Dynamic - Wednesday 3rd Jan
We kick off 2018 with a good old-fashioned grudge match, pitting the safety and runtime speed of statically typed languages against the ease of writing and flexibility of dynamic ones.
Both statically typed (e.g. C, C#, Java) and dynamically typed (Lisp, Ruby, Python) languages have been around for a while, but until now it has not been clear which is the better language design. Does the compile-time safety net of static typing really reduce the number of bugs, or is the hassle of making all of your types line up time that could be better spent writing more awesome software? Is dynmically typed code really easier to write, or do you end up spending longer working out what 'x' is supposed to represent?
After tonight, all of these questions will be answered! And you will have been part of the groundbreaking study which provided this ultimate truth.
Using the language of your choice, you'll be paired up with another coder and put into the dynamic or static group, to work on a problem set on the evening. At the end of the session, we'll analyse all of the solutions using Science, Staticstics, and probably some kind of advanced Deep Learning algorithm. Once this analysis is complete, we can delare once and for all which is the better kind of language - Ststic, or Dynamic!
Doors are open from 18:00, pizza will arrive around 18:15, and we'll get started on the coding at 18:30. This night is suitable for any level of experience, but you do need to have some knowledge of programming. We'll finish up around 21:00, and anyone that's interested can head to Mr Foleys for a refreshing ale or two.
Please register on meetup if you'd like to attend.
Hope to see you there!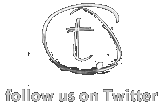 Callcredit Information Group, One Park Lane, LS3 1EP
It's the big grey/glass building at the corner of Park Lane, just off the A58. The find us page has more information (see 'head office' ).