Register on Meetup!

Register on Meetup!
TDD as if you meant it! - Wednesday 7th June
Despite having proven back in April that Test Driven Development is inferior to plain old hacking, we're going back to look at another TDD-based technique in this month's session. Maybe we just weren't using the right *kind* of TDD!
This time we'll be trying out 'TDD as if you meant it', a more advanced TDD process where you start with your code in the test and only migrate it out into methods and classes as needed. But will this lead to a cleaner design, or just more frustration? Let's find out!
Doors are open from 18:00, pizza will arrive around 18:15, and we'll get started on the coding at 18:45. This night is suitable for any level of experience, but you do need to have some knowledge of programming. We'll finish up around 21:00, and head to Mr Foleys afterwards for a refreshing ale or two.
Please register on meetup if you'd like to attend.
Hope to see you there!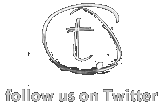 Callcredit Information Group, One Park Lane, LS3 1EP
It's the big grey/glass building at the corner of Park Lane, just off the A58. The find us page has more information (see 'head office' ).